Understand How We Do Our Business & How We serve Our Clients
What are some of the key questions entrepreneurs ask before they start a business?
Q: Is there a market for what we do?
What questions can we ask at Our Infinite Company to identify our market?
• Is retirement the next crisis?
• Do people have too much debt?
• Can credit impact a person's life?
• Can people truly survive on one income?
• Do seniors need help with healthcare?
• Do people insure their car, home or business?
• Can people live forever?
• Can people avoid being sick or disabled?
• Do people care for the next generation?
A: Yes! There is a market for what we do.
Our market is everyone
What challenges do people face and what solution can we offer to help them?
3 Challenges people face in their lifetime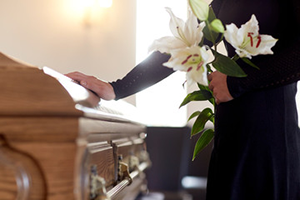 WHAT IF I
DIE TOO SOON?
• What will happen to my family if I am no longer around?
• Can my family maintain their standard of living without my income?
• Will the people I care about struggle financially without me?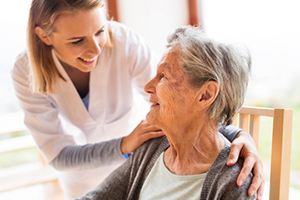 WHAT IF I
LIVE TOO LONG?
• Will I have enough of money for my retirement when I can no longer work?
• What healthcare options will I have if I should become ill?
• What if Social Security is no longer around when I retire?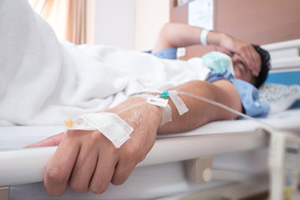 WHAT IF I
GET SICK?
• What will I do if something happens to me and I can no longer work?
• What if I become disabled and can no longer take care of myself?
• What kind of planning can I do so I don't become a burden to my family?
WE HAVE SOLUTIONS FOR EACH OF THE CHALLENGES MENTIONED ABOVE
We work with families on their Financial Needs Analysis to help them with the right solution to ease their concerns.
Here are some of the examples of the solutions we can offer to families...
Now we have established the market, the challenges, and the solutions. What does this mean to you?
YOU CAN START A BUSINESS WITH
OUR INFINITE COMPANY
A business where you can become a professional in the financial industry, helping families reaching their financial goals.
Option 1 - Become an OIC Agent: Personal Income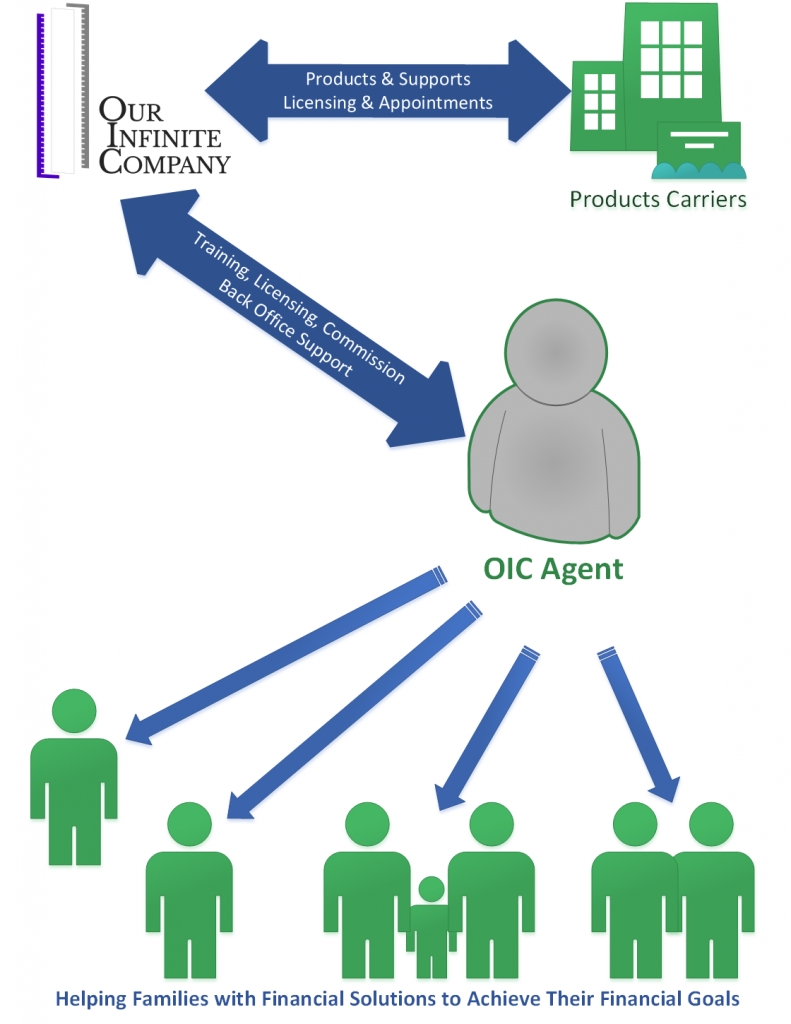 There are many benefits when you become an OIC agent.
As an OIC agent, you'll have access to resources that can help you learn important financial knowledge and concepts.

Have access to various financial products from many A rated product carriers.

Have a great team to support you every step of the way. Our home office staff and field leaders will guide you toward your path to success.

Become a licensed financial professional helping families toward their financial goals while making great income doing it!

Change your life and the lives of those around you!
Option 2 - Be an Agency Leader: Passive Income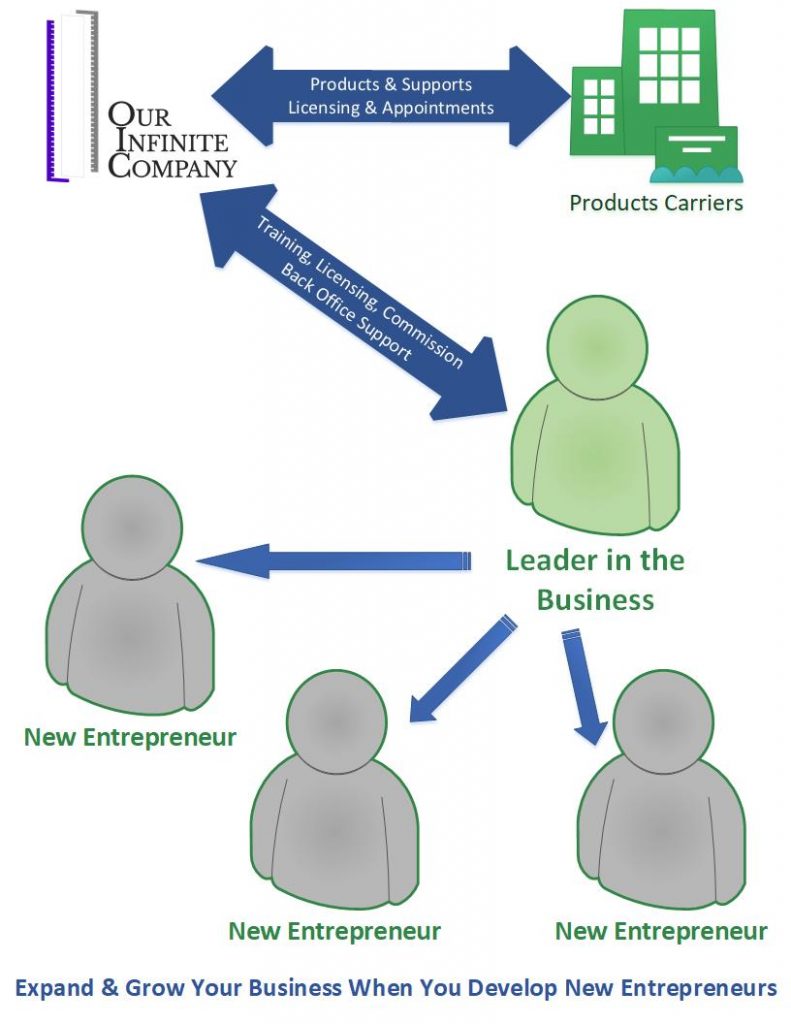 What if you can create expansion channels for your business while creating great career opportunities for many others?
At OIC, we understand the importance of creating distribution channels to growing your business.
Every associate of OIC can create expansion channels when they develop new entrepreneurial leaders as part of their team.
When you have a team, you are running an agency. With an agency, you can:
Reach more families to help them achieve their financial goals.

Create a passive income stream when your team goes to work. Besides your personal effort, you now have additional income stream as an agency.

Inspire many entrepreneurial minded people to be part of the movement that change people's lives. Including their own.

No limit on how big your business can grow into.  The more leaders you develop the more successful your business can become.
Are you ready to be part of Our Infinite Entrepreneurial Team?